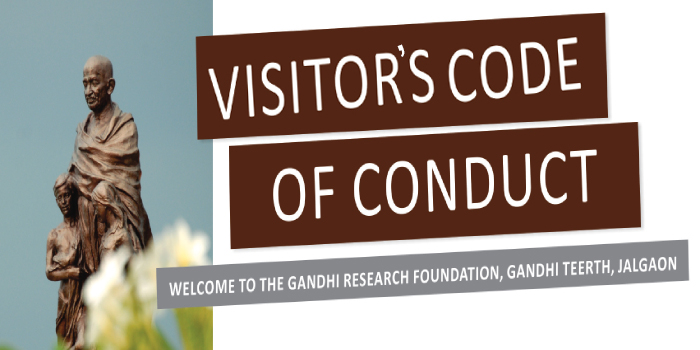 • The museum can be visited by adults and children of all ages; young children (below the age of 11) must be adequately supervised by an adult.
• The time required for visiting the museum ranges from 1 to 3 hours, depending on the visitor's inclination.
• The museum is closed on Mondays.
• Please handle the expensive technological interfaces like touch screens and gesture-sensitive devices with the utmost care.
• The audio guides (ear phones) must be used properly and returned to the exit counter at the end of the tour.
• The museum is monitored by CCTV cameras. Courteous civil conduct is expected. Please refrain from talking loudly or whistling.
• Stealing or pilfering museum property or assets will be heavily penalized.
• The entire Gandhi Teerth and adjoining area is a green zone. Please do not litter or dispose of any waste on the premises and surroundings of the GRF.
• Priority will be given to visitors with advance bookings; therefore, it is advisable to make a phone booking in advance to ensure entry.
• Disabled and sick persons, as well as senior citizens will receive preferential entry. Advance information regarding the visit of very aged and disabled persons will be appreciated.
• A first-aid kit is available with the GRF personnel.
• Access to the library is restricted and governed by a separate set of rules.