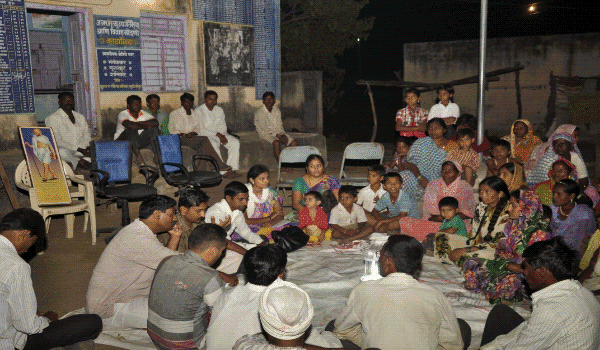 To make the nearby villages self-sufficient, the GRF helps in translating Gandhiji's constructive work program pertaining to economic and social development.
The GRF trains the villagers by inculcating them with appropriate leadership and entrepreneurship skills. It also familiarizes community leaders with sustainable practices in the area of agri-business and water management techniques so that they may transform their villages into harmonious and prosperous communities.
One such village development project was held at Wakod and other nearby villages. Crucial aspects that were underscored included forest conservation and protection, modern agricultural practices, organic farming, water and soil management, de-addiction, hygiene and sanitation, civic rights and religious tolerance and brotherhood.