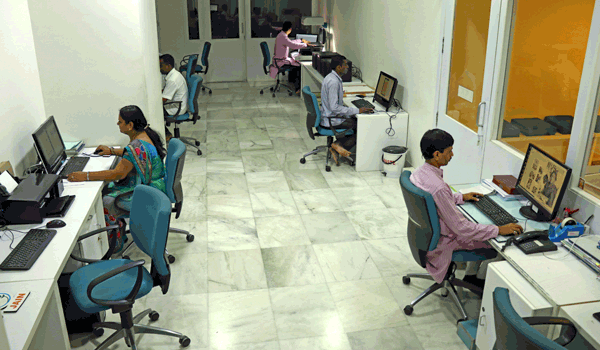 Realising the paramount importance of archiving as a critical activity, GRF has created special facilities within the building. An air-conditioned vault of 2000 sft. has been created, which will house heavy duty fire-proof, climate-proof and pilfer-proof safes to preserve the archived material. The facility will have stringent humidity control norms. State-of-the-art reproduction and digitisation technology has been installed.
At present, there are 7140 books, 4368 periodicals, 4019 captioned photographs, 152 audios of Gandhiji's speeches,
70 films and 114 philately stamps of Gandhiji in GRF's possession.
The Foundation is committed to preserve this invaluable national treasure, as per its core objective of preserving for posterity Gandhiji's legacy.
Apart from this, the department will also archive precious resources scattered at various places like the National Archives, Nehru Memorial Museum, Sabarmati Ashram, and other places and individuals. Once this is done, serious researchers will be able to access a wealth of exhaustive and extensive material on Gandhiji in a centralised manner from GRF.
Already, the task has begun. 19 diaries (around 5000 pages) of late Shri Mahadevbhai Desai, one of the closest associates and long-time Secretary of Gandhiji, have been restored and digitally archived. An elaborate restoration process has been applied to these valuable documents, which has given them an additional life of around 1000 years, provided they are preserved under controlled conditions.