Research Facilities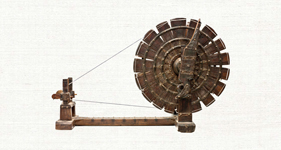 It is heartening to note that in India and in many parts of the world, enthusiasts, special interest people and dedicated Gandhian scholars are pursuing pioneering work. Their subjects and theses are rich and diverse – from Gandhiji as a political leader, to Gandhiji as a spiritual practitioner whose ultimate destination was salvation.
GRF aspires to provide a wide range of research material and a broad spectrum of services to facilitate cutting–edge multifaceted research. The vision is to provide umbrella services of international standards that would meet the needs of researchers of all categories and of all levels.
Facilities
The Foundation provides following services :
• Residential facilities (optional)
• Access to over 7,000 books on Gandhiji in the Foundation's library
• Access to publications on Gandhiji prepared by GRF
• Access to the entire Gandhian archive as per details in archive section
• Access to over 7,000 captioned photographs, some of them rare, spanning the entire life and activities of Gandhiji
• Access to over 150 audio files of Gandhiji
• Access to over 70 films in English, Hindi, Marathi and Korean
• Access to the resources of the institutions with whom GRF has alliances
• Research exchange programmes with Gandhian and other institutions
GRF Collaborations and Associations
GRF has entered into collaborations and tie–ups with various institutions in order to extend its reach in spreading the Gandhian legacy. The alliances will also help in creating a well–knit network of like–minded institutions, whose collective bank of tangible and intangible resources will help GRF in furthering its cause more effectively.
The process is ongoing and GRF hopes to foster more alliances in the near future.
Alliance with Gujarat Vidyapith
On 13th March, 2010, the Foundation entered into a strategic alliance with Gujarat Vidyapith, Ahmedabad, India. The Vidyapith is a deemed university found by Mahatma Gandhi in 1920. It offers formal education from nursery to doctorate level, based on the core Gandhian ideals of truth and non–violence, productive work with a sense of dignity of labour, socio–religious equality and use of mother–tongue (Gujarati) as medium of education. The Vidyapith has a wide range of academic, curricular and extra–curricular activities.
MoU with Cytus University, Mexico
In February 2010, GRF signed an MoU with Cytus University, Mexico, to extend the reach of Gandhian thought in South America.
Assistance to North Maharashtra University
GRF has also aided the North Maharashtra University, India, in establishing a Gandhi Research Centre in its premises. The centre houses a permanent exhibition based on Gandhijis life.