About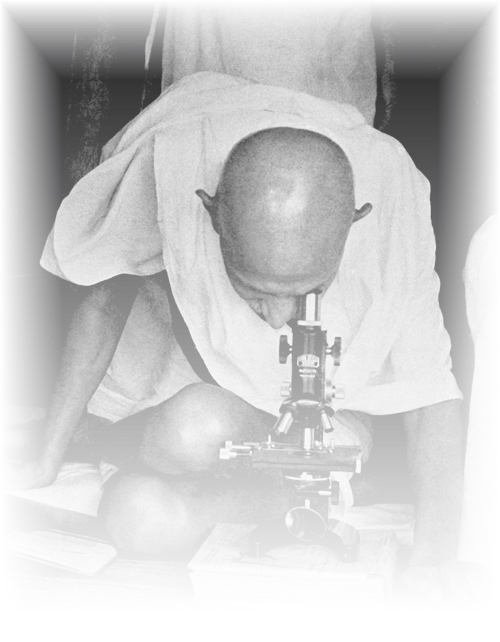 Science and technology has transformed the way humans live, bringing enormous progress. However there is a growing concern that science is slowly moving away from nature and human concerns, and to that extent leading to a life of unsustainability.
Gandhiji insisted on human science. Invention is worth its name only if it helps the weak in the community. His idea of 'new education' was meant to promote people-centric science with appropriate technology. Such science would bring about for the commoner an environment of creative thinking and innovative exploration, to improve his own daily life and that of his neighbours and community . Small inventions, Gandhi thought, would steer the villages on a new direction, towards self-reliance and Swaraj, and nurture in everyone a scientific outlook. That science would be morally sound and sustainable. It should start with students.
The Gandhi Research Foundation and the Marathi Vidnyan Parishad are jointly organising a "National Innovation Contest" (NIC) for students. The NIC offers an opportunity to young talents to showcase their creative thinking in the realm of life-centered science and technology. The Contest encourages students to be innovative with the available science and technology in the context of their locality, using endogenous resources, for the welfare of people, in a manner of 'Small is Beautiful'.
(*Eminent economist E. F. Schumacher promoted the idea of small and appropriate technologies and systems intending to empower people more. He wrote the book 'Small Is Beautiful', drawing inspiration from Gandhi )
Theme
You too can innovate
NIC offers you a unique opportunity to create an innovative model in the following themes. You can make a model on the following topics
▶

Environment
-
Techniques to control water and air pollution, to ensure clean and potable water; conservation and promotion of biodiversity.

▶

Energy
-
Non-conventional energy: green energy, biogas, biofuels, reduction of the use of conventional energy.

▶

Information &
Communication Technology
-
Fuel efficient and Pollution free design of automobiles and other vehicles. Remodeling modern devices such as television, radio, mobile, phone, e-mail, internet etc, to make them serve rural life.

▶

Sanitation
-
Methods of segregated waste disposal; recycle and reuse water; better sanitation.

▶

Employment &
Village development
-
Self-sufficient village; cottage industries; bridging the gap between rural and urban life.

▶

Agriculture
-
Sustainable agriculture; water harvesting; ground water recharging and irrigation methods; organic farming, composting, pest control; increased productivity; value addition of farm produce.

▶

Education
-
Life centric education; livelihood based education; green school.
Awards
Awards and Certificates
▶ All registered contestants will be honoured with a certificate.
▶ Teachers who have guided the short listed contestants will also be honoured with a certificate.
▶ Three toppers in each category will be declared as winners. Four consolation prizes will be awarded to the runners-up.
▶ Organisers will extend guidance to those candidates invent break through models, for further research / innovation and patenting.
| | |
| --- | --- |
| • First Prize | ₹31,000/-* |
| • Second Prize | ₹21,000/-* |
| • Third Prize | ₹15,000/-* |
| • Consolation Prizes - 4 | ₹5,000/-* |
* Winners will get prizes in the form of Educational materials to the value as stated above
Contact Us

Gandhi Research Foundation
Gandhi Teerth, Jain Hills, Jalgaon - 425001 Maharashtra
Contact Number: 9404955220, 9823362330, 9404955226, 9422775918, 0257-2264803
Email: info@gandhifoundation.net, skills@gandhifoundation.net; Website: www.gandhifoundation.net